SCIENCE. TECHNOLOGY. ENGINEERING.  MATH. (STEM)
THE WHS STEM team has been hard at work, expanding one of the most exciting STEM initiatives — the Coolest STEM out there!
In early May, Weyanoke Elementary School joined WHS at some of the coolest STEM in the U.S. Coast Guard.   Over 80 students joined Coast Guard Sector Washington for an amazing day connecting the missions of the USCG with STEM applications.  From environmental missions — cleaning up the oil spill in the Gulf, to the technology behind USCG boats, safety and other equipment.  The kids all agreed:  they want to join the USCG AND it was "the coolest field trip they'd ever been on!"  Donations to the recent pizza drive allowed WHS to cover both transportation and pizza for Weyanoke!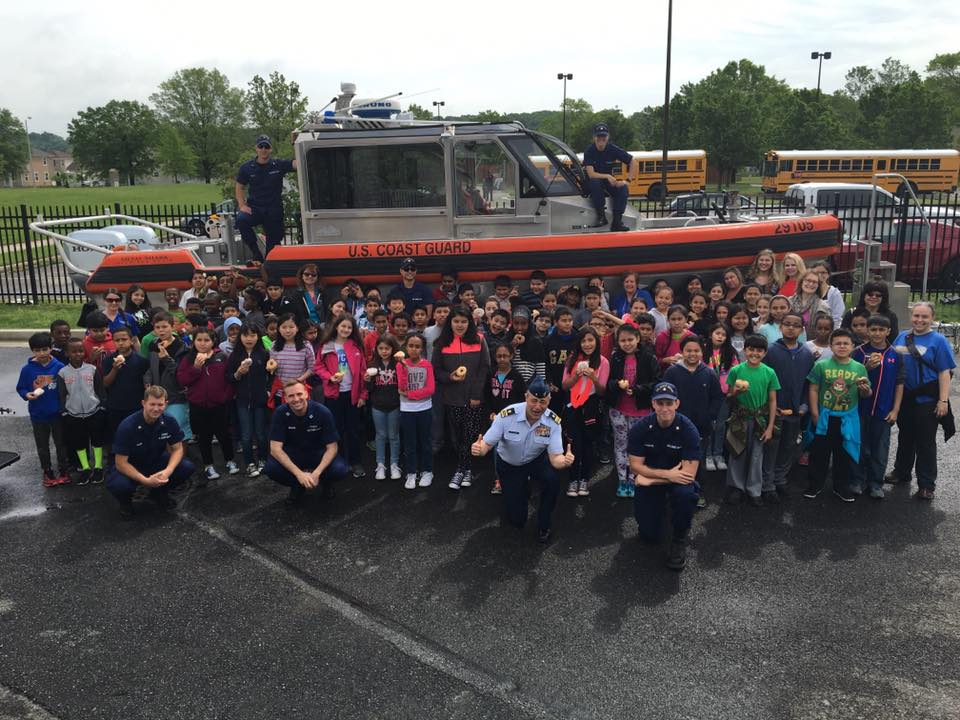 In April, with unprecedented support from our members and their firms, WHS took high school students from Robinson and Marshall High Schools in Fairfax County to visit the FBI's Washington Field Office and tour their Mobile Command Center.  A HUGE thank you to WHS Board Member Kara Sidener for making this happen, to InfraGardNCR for sponsoring the pizza, and Ewa Topor, HWC and Kalyna White, WHS STEM Ambassador, for chaperoning!
In May, Damascus High School's Academy of Information Technology joined WHS for a demonstration of IVIEW (Intermodal Virtual Imaging Enhancement Workshop) hosted by the U.S. Transportation Security Administration (TSA).  Students were tasked with calculating bomb blasts and saving civilians at an airport after a bomb was found in a parked vehicle.  Thanks to Jodi Terhorst from TSA who organized the demonstration and Lori Gordon and Sharla Rausch who chaperoned the demo.
In addition,
Ideaventions Academy
joined WHS for a STEM-packed tour of the Fairfax County Urban Search & Rescue Task Force One — one of the most elite units in the world, called upon to assist in earthquakes and natural disasters around the world. Students learned a
bout the "behavioral science" behind training dogs to find live victims in debris, the engineering behind lifting debris and reinforcing walls, the physics behind using a telehandler to lift debris, and using a Delsar acoustic listening device to hear survivors.
 Generous individual and corporate donations enabled all the field trip participants to enjoy a pizza party after their exciting adventures with the FBI and Fairfax County!
SPECIAL THANKS TO:
 Thank you to Lori Gordon, WHS STEM Director, HWC, WHS Board member Emily Ohland, HWC, and WHS member Anjali Dighe for making the 2016 STEM initiative our most successful ever.  Thank you also to our pizza purchasers and field trip sites!
On Facebook:  WHS the coolest STEM out there